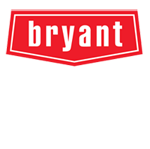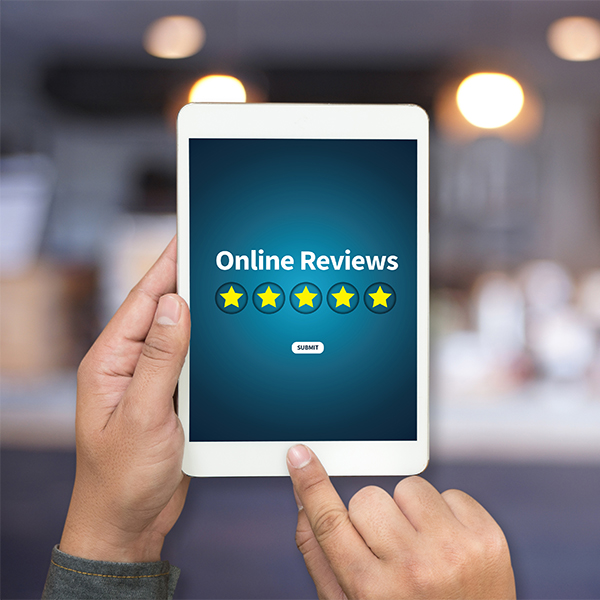 At Elite Heating & Cooling we strive for 100% satisfaction in everything we do. We value your opinion and invite you to tell us and others about your experience with us. Please take a few moments to tell us what you think by leaving us a review here on our website or on any of these popular review sites or social networks.
Read what other customers have said about us.

All trademarks or brands on this page are registered by their respective owner and are not affiliated with our company, nor do they endorse or sponsor our products or services.
Reviews of
Elite Heating & Cooling
(Based on 22 rated reviews)
16-Oct-2023
Product or service reviewed: HVAC
I will recommend this company! They are professional, courteous and trustworthy. Im proud to say that they are all around great people. Thank you for being part of the Belmont Community. Thanks for installing my new unit. If youre looking for heating or cooling systems, look no further. Elite is the best!!
Vickie Paboucek
Barnesville, Ohio
16-Oct-2023
Product or service reviewed: Furnace diagnostic and repair
Jeff Williams with Elite Heating and Cooling came out last week and diagnosed an issue with our propane furnace.(so we thought) It was fixed that day but temporary(we thought it was fixed for good). Six days later our furnace stopped working again. Jeff came out again today and replaced a capacitor and my thermostat. Now our furnace is working with no issues. Jeff thought he had the furnace fixed the first time but he DID fix it the second time. (It was more than one thing is why he couldnt pinpoint the thermostat being the issue the first time). I would defiantly recommend him! Thanks Jeff and Elite Heating and Cooling for great customer service!
Tyler Arigoni
Piedmont, Ohio
10-Apr-2023
Product or service reviewed: LG heat pump mini split
2 years and three AC people we finally nailed it with Elite very personal professional and do great work highly recommended won't even think about using anyone else in the future Thomas Smith
21-Feb-2023
Product or service reviewed: Water Heater
On short notice Elite installed a new Electric Hot Water Heater for us. The old one was removed and loaded out. The plumbing work was perfect. The technicians left the area as clean or cleaner than they found it. Super pleased with their services. I highly recommend these guys and the price was fair for their labor and my satisfaction.
Timothy B. Glenn
Belmont, OH
24-Dec-2022
Product or service reviewed: Furnace Ignitor bad
Bless those people in the world that go out of there way to help and save others ! Steve Williams, on Xmas Eve day, delivers part needed personally to restore heat on a minus degree day ! What a Xmas Angel ! Elite Heating lives up to its name with service beyond measure ! Our hero
Richard A.Lucas
Flushing, Ohio
Full Bryant System Change Out
28-Jun-2022
Product or service reviewed: Purchased completely new heating and cooling
Super Impressed! As an engineer I was impressed, when Steve showed up he checked the system from top to bottom. If you want a proper estimate for high quality work. These are the people. In the end, Ellite's workers were:FastGreat peopleHard workersProfessional PoliteKnowledgeable BEST OF ALL $1000 UNDER THE QUOTED PRICE!!!!!!!THANK YOU SO MUCH FOR A JOB WELL DONE!!!!Jason C.
15-Dec-2021
Product or service reviewed: HVAC Furnace
So, I was in much need and overdue for a new Furnace which I know nothing about. I contacted Elite and Steve Williams returned my call right away to schedule an appointment for an estimate. Steve was very prompt on his arrival time and even called me letting me know that he was on his way. Upon Steve's arrival he was very friendly and took the time to listen to my concerns in regards to my current situation before even doing the estimate. While doing the estimate Steve was very professional, knowledgeable, informative, and answered the many questions that I had. I liked Steve's style! When he left I knew that I was going to go with Elite and didn't even try to get an estimate from any other company. Steve prepared a few different estimates with options for me. Within a week of me signing the proposed estimate the technicians were at my house ready to install. The technicians - Beau & Cameron - were professional and very friendly. When I had a question they stopped what they were doing and took the time to explain in detail. I HIGHLY recommend Elite!! From the start with Steve to the end with Beau & Cameron I was impressed on their professionalism, dependability/reliability, knowledge, friendliness, and overall - Customer Care!! Thanks Again!!
Victoria Elizabeth Lee Wells
Barnesville
26-Oct-2021
Product or service reviewed: New System
I dont ever leave reviews but had to after the over all experience I had with Elite. I called in looking for an estimate the lady that answered was very nice and knowledgeable. Not even an hour later after they took my information Steve Williams called me and set up an appointment to come out an give me an estimate, he came that afternoon, he took measurements of the house and the ductwork and then went to his truck wrote up the estimate came back in and sat down at the kitchen table and explained the three options that he gave us, we chose the best one after he explained how it would save us on our utility bills and make our home more comfortable. We also got the i wave air purifier and a humidifier added to the system. The following week Jeffs crew came out and installed the system in 2 days. We are so happy we made the decision to go with Elite. Ps this was back in the spring and we saw a pretty good savings on our electric bill.
Jessica Smith
Woodsfield Ohio
23-Oct-2021
Very nice people
22-Oct-2021
Product or service reviewed: Ductless system
Received the split ductless system. Elite installers were professional and explained the system well. The best around this area!
11-Oct-2021
Product or service reviewed: Fall tune up
Great service! Sam the technician was very respectful and polite.
Melissa West
Belmont, Ohio
22-Jul-2021
Product or service reviewed: Ac unit
Technician: Steve Williams
I called on a Tuesday and later that day they was there to check my ac unit. I ended up and needed a new unit and they told me about their finances option. It is so easy to fill out and so easy to do the payment. Once approved, they came out the next day and got the new unit up and running. If you are hesitant about getting the I wave, dont be it is worth every penny! You can see the difference within days of getting it.
12-Apr-2021
Product or service reviewed: Furnace Repair
Absolutely fantastic group of people!!! Cole fixed furnace with professionalism and kindness! Young ladies in office were absolutely fantastic and friendly!! Very Highly Recommended!!
15-Mar-2021
Product or service reviewed: Furnace
I am so grateful for the generosity of everyone at Elite Heating and Cooling. My furnace went down a few weeks ago and John came right away to fix it and informed me that my furnace was from the 80s. I was then nominated by my best friend for the free furnace giveaway and won!!! I am so excited and thankful. Steven called me right away for measurements and came to my house right away and got it installed. Steven was so professional and knowledgeable. Thank you everyone again at Elite Heating & Cooling ! Youre the best !!!
Danielle Glavaris
Bridgeport Ohio
02-Mar-2021
Product or service reviewed: New Heat Pump and Furnace
They did a great job! I would definitely buy from them again.
22-Feb-2021
Product or service reviewed: Trouble shooting
I had problems with my gas furnace and gave Steve a call to set up an appointment to get it checked out. Steve and his team was able to pinpoint the problem without even sending out a tech and this was all on a Sunday to boot. I'd highly recommend their services! Fivvve stars
18-Feb-2021
Product or service reviewed: Ecobee, I-Wave & Humidifier
Great service! Elite showed up on time, friendly and very knowledgeable about the service provided. All of our questions and concerns were taken care of before they left. Highly recommend them for all your HVAC needs!!
14-Feb-2021
Product or service reviewed: New HVAC system
I recently had a new HVAC system replaced in my house. Elite installed it, I normally never write reviews but had to on this. Everyone was so helpful from the office workers to the instillation crew. This is a top notch company with great personnel. I will continue to do all my business with them.
Casey Callarik
Bethesda Ohio
17-Oct-2020
Product or service reviewed: replacement of geothermal air coil, iwave-R residential air cleaner
My husband and I solicited 3 estimates for the work. We were charged a nominal fee for the Elite analysis/estimate. Elite's estimate was considerably lower than that of our usual company (and the other). On both occasions, we were well apprised of the time/date for the technician's arrival. The final bill was an accurate reflection of the estimate. Eric was knowledgeable, congenial, and answered any questions we had. Elite will be the ones we call for our future needs.
26-Jun-2020
Product or service reviewed: Cooling Repair
This company is excellent, i highly recommend them. They are timely and reasonably priced. The technician Cole was efficient and friendly. They are honest and reliable. Thank you!!!!
Helen McHenry
Belmont ohio
27-May-2020
Product or service reviewed: New Air Conditioning Unit
Excellent service. They were very knowledgeable, professional, and friendly. Once the unit was installed, I had some concerns and called them. They came immediately and took care of all my concerns. Great customer service!
12-Feb-2020
Product or service reviewed: New air handler, heat pump, and all new duct work
Elite associates were friendly, efficient, & knowledgeable. Work was done in a professional and timely manner.